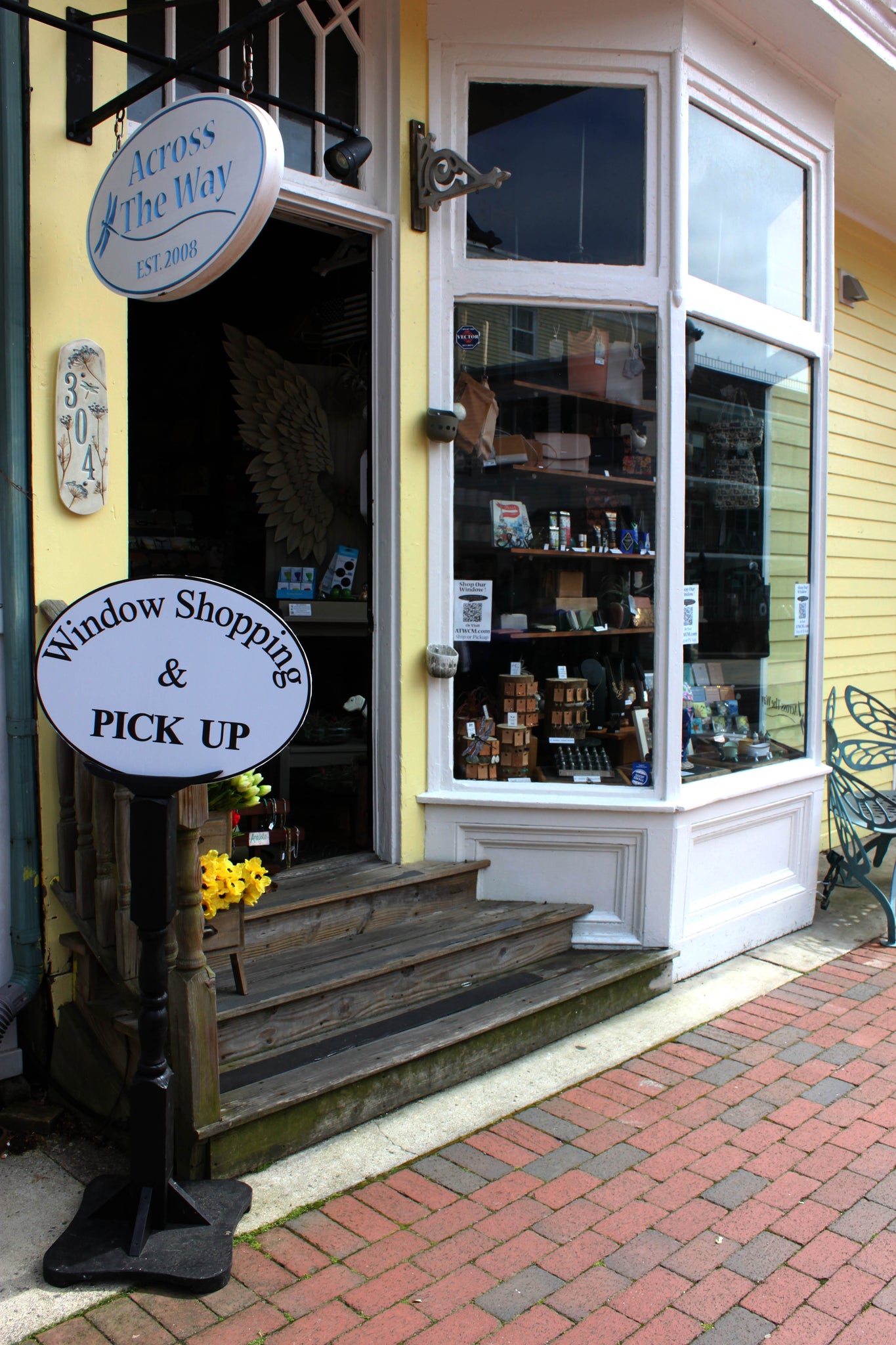 A Strange Summer Season At The Shore?
As we continue to do our part to minimize the spread of Covid-19 and keep our doors close, we hope all are staying safe and healthy. Looking forward to seeing a lot of familiar faces in both our Cape May and Stone Harbor locations.
We continue to update and add more of the wonderful products you see on our shelves. With multiple shipping options like, free shipping on jewelry and in store pickup at our Cape May location. As we look to open up again to the public, are focus is serving the wonderful people and visitors of Cape May by any and all means possible! So if you are in the area check out our window shop on the Washington Street Mall in downtown Cape May, NJ. Our goal is to continue our window shop on weekends going forward to slowly get back to our normal routine.
From all of us here at the Across The Way, we wish you health and happiness and hope to see you all again!